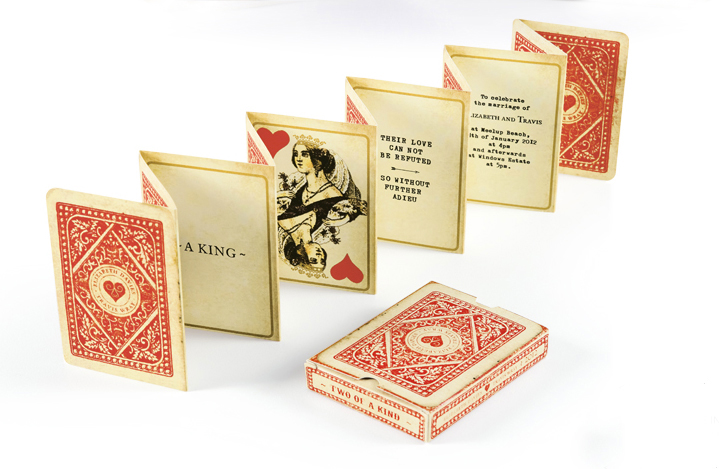 If you don't play, you will never win. The risk, say winemakers Liz and Travis Wray is a permanent part of their work. Hard to believe isn't it? It's easier when you read the story of their wines House of Cards .
Every winemaker dreams of his winery located in a place not only popular among tourists , but also conducive to grape growing up. Winemakers Liz and Travis are lucky to say so. Their wineyard is located in Margaret River. Despite this, they have a lot of humility for nature, which determines how ripe fruit grape, and obviously grape determine the quality of the wine . "It's like a game of cards, you never know who will be the winner of the hand. In our case, this is a game with nature".
Liz and Travis felt they always had to deal with "what nature played them": hence the name House of Cards.
With the winning combination of great wine, a fantastic brief and a lovely client, this was a really enjoyable project from beginning to end. Liz wrote: "We have had such amazing feedback… thank you for working so hard to produce a label that has captured our personalities and our brief perfectly."