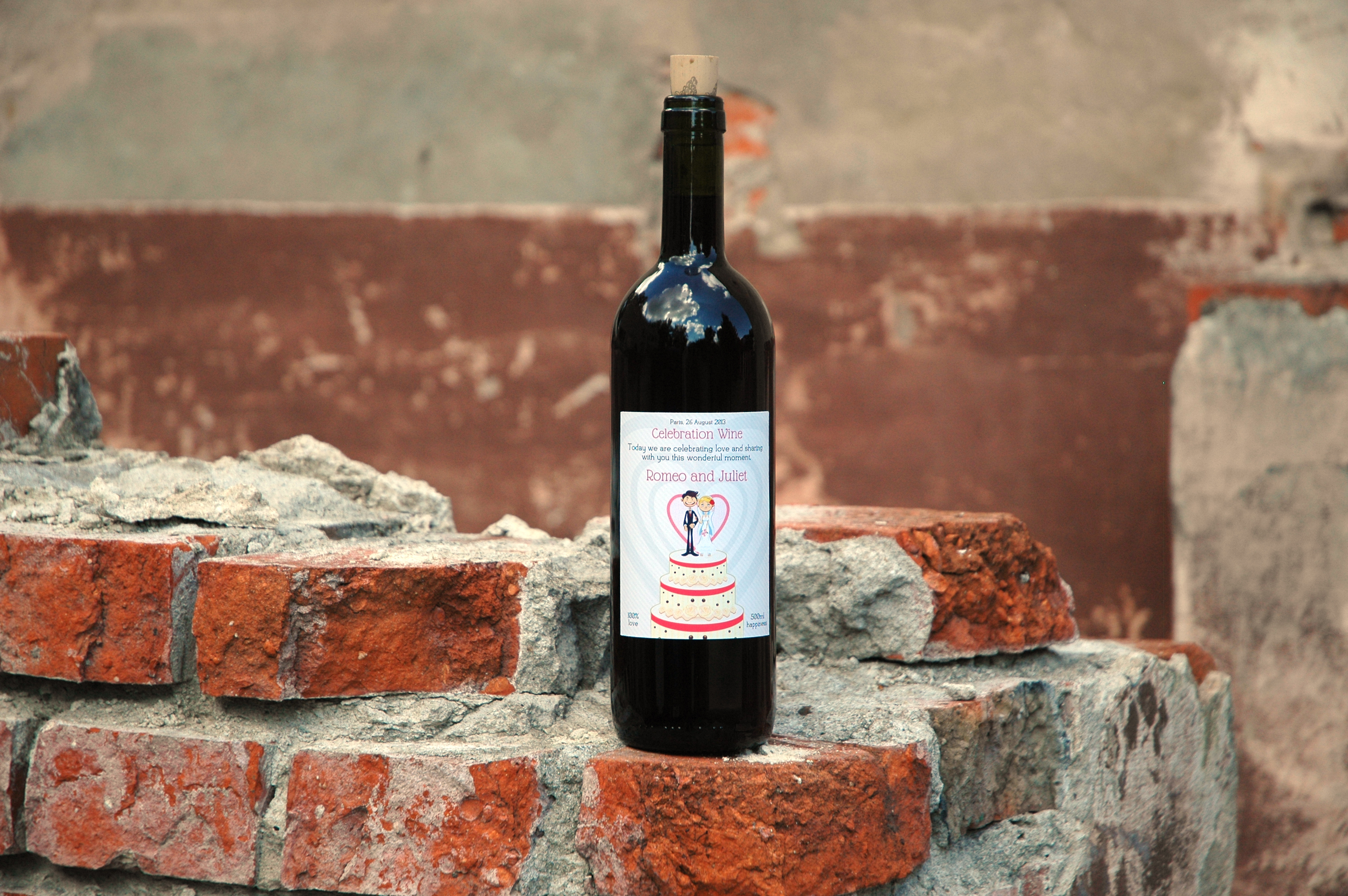 Have you ever wonderedhow to make your wedding an unique one that everyone will remember for a long time? The ideas depend on creativity of bride and groom but if there is nothing special coming to their minds, bottlabel.com comes with the help. Surprise your guests with unusual wedding labels on alcohol bottles.

A wide range of wedding attractions the companies offer to a couples leads the decision difficult to make. The question is always the same: what to choose? Something traditional or new to surprise the guests. Something predictable or something eye-popping? Why not make a bottle of alcohol thestar attracting thanks to unique and funny bottle labels? They can have both decorative and entertaining function.
A bottle of good wine is getting more and more popular as a gift for the couple, instead of bunch of flowers or wedding cards. Guests also can replace the traditional wine label, the label that will remind the young couple of this special day. Examples of ideas to implement are available at the store.
You can choose from a number of ready to stick labels, append your text or customize the label the way you like.
Here are some of the bottlabel.com labels examples: