Delivery and waiting time
Order acceptance
The order is verified within one working day.
Realization
We do our best to prepare and print labels as soon as possible. Usually the order is ready for shipment within 2-3 working days from receipt of payment.
International shipping
All international orders are shipped by Registered Priority Mail. Expected time of delivery varies from 5 to 7 days depending on the destination.
We ship all around the world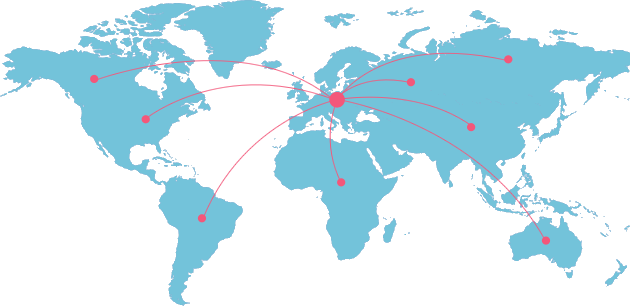 Our labels could reach all parts of the world. Please do not to hesitate to make orders from everywhere - we do our best to bring you personalized labels!